Oudoor summer day camp
Are you a budding Ray Mears or Bear Grylls? Join Instinctively Wild's outdoor summer day camp.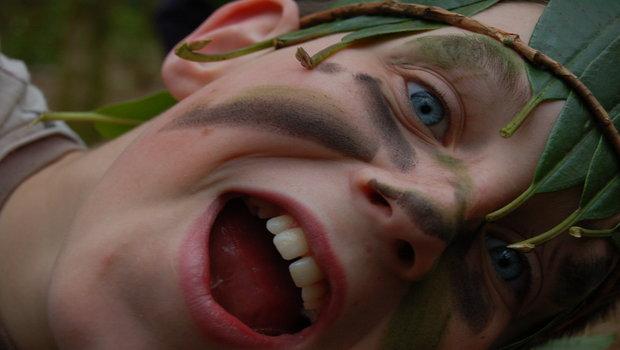 Outdoor Summer day camp.
"It was the best week of my life. Such fun and I made new friends. It was awesome!" Samantha, aged 9.
Summer day camp in East Lothian 2022 – Yellowcraigs.
8th -11th August 2022
Instinctively Wild has been running summer day camps in East Lothian for the last nine years, as such we are very experienced at knowing what works well. Over that time we have developed a very good relationship with the Countryside Rangers from East Lothian Council, who's permission we have to use the site.
We are especially looking forward to running our outdoor summer camp at Yellowcraigs this year! We cannot wait!!
On our summer camps we do all kinds really fun stuff, such as rock-pooling, bushcraft, tool work, wide games, environmental art, outdoor cooking, sensory experiences, animal tracking. Absolutely loads of fun is had by all!
Its for 8-14yr olds and runs from 9-5pm for four days, although you can book individual days if you wish.
Run by Pete and Graeme – Directors of Instinctively Wild and with the help of committed and experienced volunteers. Everyone working with Instinctively Wild (Directors included) have been thoroughly vetted – including PVG checks. We have a high staffing ratio and when doing tool work or fire the ratio drops to 1:1 or 1:3.
Are you staying in Edinburgh? It is only 45 mins to Yellowcraigs from Edinburgh. Furthermore if your planning on going to Fringe by the Sea in North Berwick – Yellowcraigs is only 15mins away.
BOOK NOW.
Call or text Pete on 07555445605
Bookings update: 22nd July 2022
8th August: 7 places available
9th August: 7 places available
10th August: 9 places available
11th August: 9 places available
BOOK NOW.
CALL OR TEXT PETE ON 07555445605
Click Instinctively Wild to see our website.
When:
8th - 11th August at Yellowcraigs 9-5pm.
Cost:
£40 per child per day or £130 for the week.
How to book:
Please contact Pete (07555445605/pcarthy@instinctivelywild.co.uk)
COVID-19 update.
See our COVID-19 Risk Assessments and Procedures:
COVID-19 Risk Assessments and Procedures – 10th July 2020
Booking
Payment can be made via BACS. You'll be sent our bank details when you make the intial enquiry. Bookings are only provisional until payment is made. Once payment has been made we will confirm your booking.
We will send you a parental consent form and an additional information booklet, COVID-19 Risk Assessments and Operating Procedures, which details everything you need to know about the days, such as: terms and conditions of bookings, what to bring, kit lists, meeting point.
Look forward to hearing from you.
So tell me more about Instinctively Wild…
We're a not-for-profit social enterprise (a community interest company). We are independent from East Lothian Council and it is with their kind permission that we continue to use the fabulous Yellowcraig site.
When it's not the summer holidays, we are busy running programmes across Edinburgh, the Borders and Dumfries and Galloway. We deliver outdoor programmes for: those accessing NHS mental health services; people who have dementia; families who benefit from getting outdoors; schools – in fact, people from all ages and all backgrounds.
Find out more!
You can visit our website: www.instinctivelywild.co.uk. Follow us on Twitter @InstinctivelyWi, or come and see us at our Facebook page. We will endeavour to post booking updates, and LothianLoop also post updates for us.
Community Interest Company No. 514321
Unfortunately we are not able to offer discounts for multiple family members or those on low incomes. As we are classed as an 'activity provider' rather than a 'care provider', we unfortunately cannot accept childcare vouchers.
Please see below, for a regular bookings update. We also Tweet via LothianLoop.