Junior Golf East Lothian Results
U14 Stableford Friday 2nd April 2021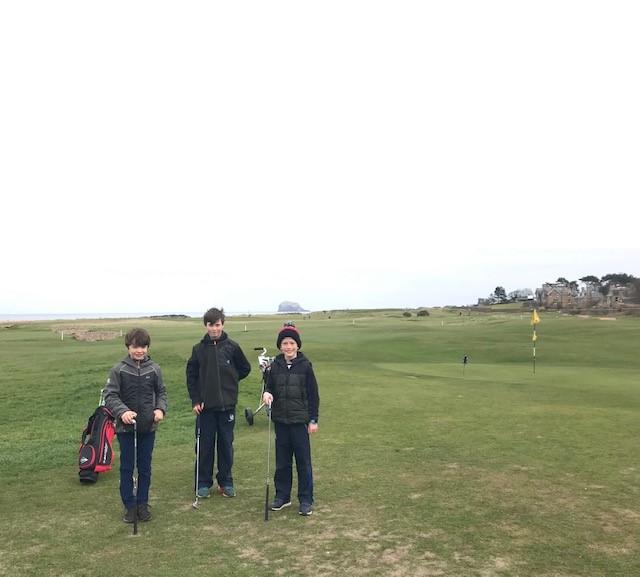 Thanks again to you all for such great support at our U14 Stableford at North Berwick's Wee Course yesterday.
We had 39 East Lothian juniors taking part was a great turn out on the first day of the Easter Holidays.
Thanks to you all for helping walk the players round and following the Safe Golf guidelines.
Thanks again also to Louise Martin for all her help with the registration and mental arithmetic. We had no amendments in the results last time so here's hoping for the same result this time but of course do let me know of any errors/typos! Click here for the updated Junior Golf East Lothian U14 Order of Merit.
Just a reminder you can find forthcoming event for all standards of Junior Golfers in the 2021 East Lothian Junior Golf Fixture list.
You can also find updates and photos from our events on our Facebook and Instagram pages:
www.facebook.com/JuniorGolfEastLothian
www.instagram.com/juniorgolfeastlothian
NB Wee Course Stableford Results: Friday 2nd April 2021
1st : Aedan Halliburton and Joseph McDonaugh (33 points)
2nd : Hudson Blair and Donald Templeton (32 points)
3rd : Louise Martin, Rory Papakyriakou, Hugo Johnson, Hector Johnson and Rudi Forrest (30 points)
Most improved players:
1st: Delta Sym (14 points)
2nd: Hector Johnson (10 points)
3rd: Harry Churn (9 points)
2's: Rory Paterson, Joseph McDonaugh x 2 and Hector Johnson x 2
Nearest the pin @ the 1st : Aedan Halliburton
Nearest the pin @ the 3rd: Hector Johnson
Nearest the pin @ the 4th : Aedan Halliburton
Nearest the pin @ the 6th : Lily Rose Malcolm