Club Support For Beginner Coaches
Scottish FA Football Development Officers in the South East region deliver Club Support Programme for new coaches.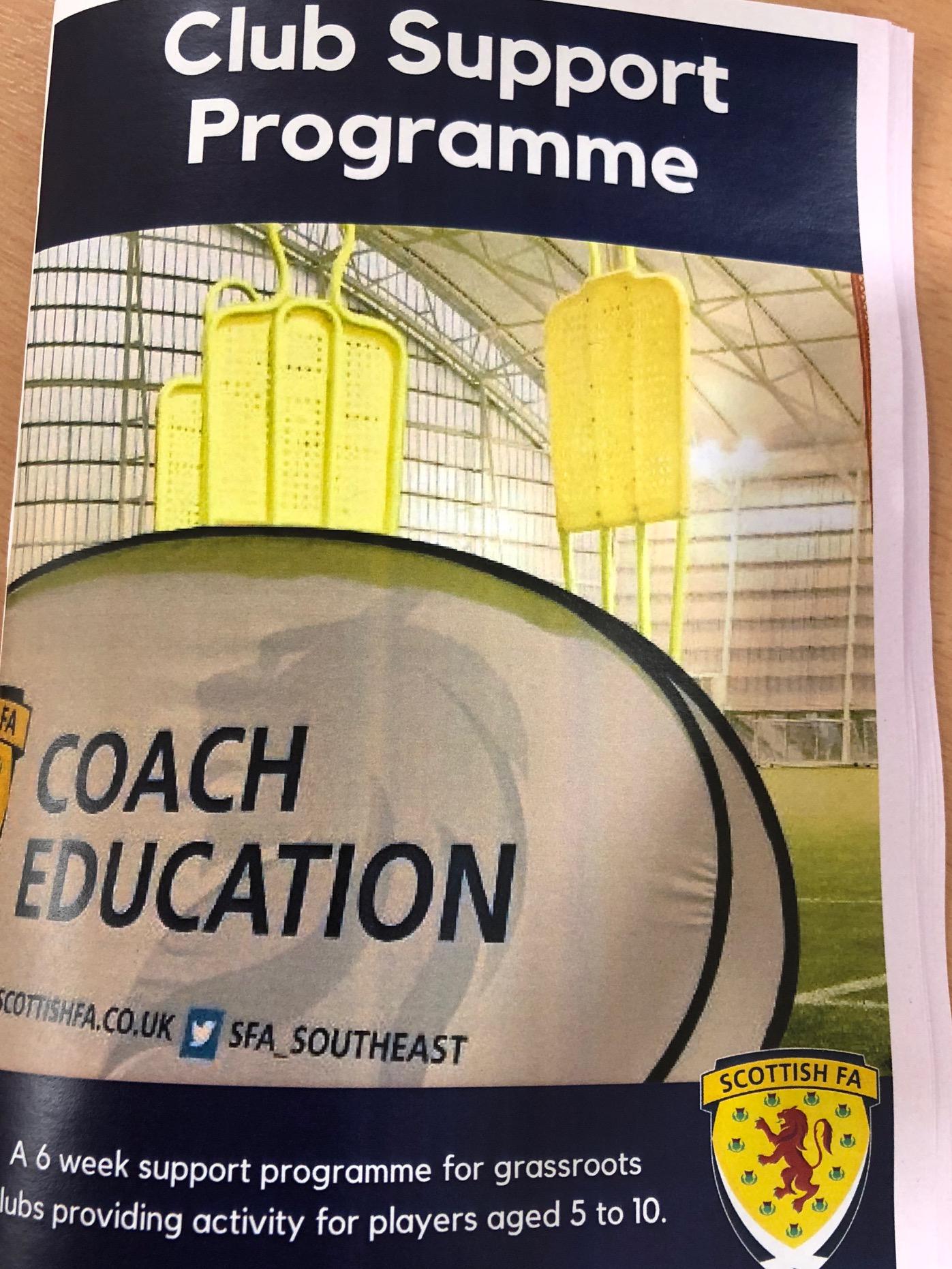 The 6 week programme delivered at local communities clubs is there to support, mentor and educate grassroots coaches starting out with the very earliest age groups.
Tranent Colts, a Legacy Club, was the first club to receive this new initiative in East Lothian and Sean McAuley the Football Development Officer worked with 4 coaches at the 2012's age group and with the club leaders to ensure continuity once the development officer moves on.
The early weeks look at the structure and content of the sessions to ensure maximum activity with age relevant exercises, how to work as a coachng team and share the workload. The next part is looking at how engage with parents and speaking to them about the importance of Positive Coaching Scotland to support their childs journey in football, hopefully giving a positive experience for as long as they play.
Finally, there is a review of the programme and advice or next steps going forward. The Development Officer will check back in with the coaches 6 weeks later to make sure the club coaches still have the support there should they need it.
If your club would like to access the Scottish FA Club Support programme please contact the Football Development Officer on 01875 619065 or email football@eastlothian.gov.uk