Junior Golf U14 2022 Winter Series
Short course 9 hole Stablefords at North Berwick Wee Course ... the focus is to keep practicing and having fun over the winter!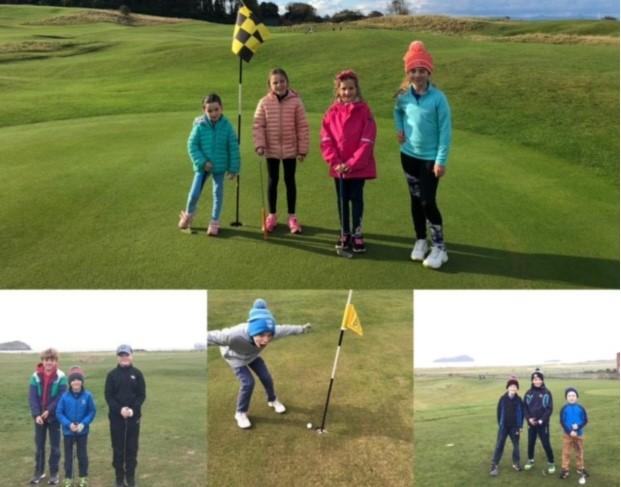 Junior Golf East Lothian U14 Winter 9 hole Stablefords
You can enter as many of the below dates as you wish:
Sun 16th Jan 2022
Sat 29th Jan 2022
Wed 16th Feb 2022
Sat 26th Feb 2022
Sun 13th March 2022
Sat 26th March 2022
Sat 30th April 2022
Venue: North Berwick's Wee Course next to the Marine Hotel
Tee Times: between 1200 and 1400 finish approx 1 hour after tee time
Format: Stableford = 6 shots max per hole
Criteria: open to players that have some coaching and short course playing experience.
Target age: Under 14
Prizes: for best score, nearest the pins and 2's
Price: £3 per competition (payable online)
Booking deadline: a week prior to each competition however if you could book as far in advance as possible that would help greatly.
Adults: Please could you let me know if you are able to stay to walk round so that I can ensure I have one adult per group. If your child needs guidance on the course then it would be best if you could stay to support them to get round the course.
These events count towards the Junior Golf East Lothian U14 Order of Merit. Players will receive points for each competition they play in. The top 12 players at the end of the series will qualify for an end of season prize.
Covid safety: Our events will be delivered inline with current Safe Golf and covid guidance all times. If you are feeling unwell or have been asked to isolate please let me know and don't attend. Please maintain a social distance at all times (min 1 metre), limit contact and regularly hand sanitise.
To enter email Kate Green (Golf Dev Officer) kgreen@eastlothian.gov.uk confirming the below details:
Players Name
Home Club or where you attend coaching
If you have a Handicap please confirm your handicap
Mobile contact number (for track and trace)
Any additional needs we need to know about
Competition Rules
All players max 6 shots per hole
Pick up if you've hit 6 and aren't in the hole and put a 0 on your card
Write your actual score on the card and I will work out the stableford points
Prizes for any 2's and nearest the pin