Venturing Out CIC ASN Activity
Venturing Out CIC ASN Adventurous Activitiy Provision Session Dates 2019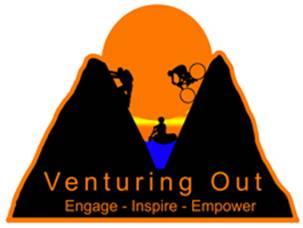 Multi Activity sessions will mainly take place at Musselburgh Lagoons, Levenhall Links or Yellowcraigs nr North Berwick.
There will be 2 sessions on each day 10am till 12:30pm and 1pm till 3:30pm. Sign up for one or both.
Activities will include: Paddling, Cycling, Orienteering.
New activities will be added throughout the programme and other stand alone activities will be advertised separately.
The activities are for the whole family - we can allocate space for 2 extra siblings per family.
Sign up at www.venturingout.org.uk/asn-provision
Multi Activity Session Dates Click Here
Activities are FREE OF CHARGE and places are limited to 8 families per session.
These activities are only available to families living in East Lothian, who's child/children has additional support needs that exclude them from mainstream activities.
For futher information please contact Claire on claire@venturingout.org.uk